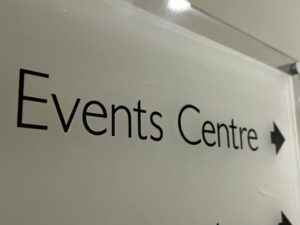 We can't believe that we've been back doing in-person events for over six months now. Time really does fly when you're having fun!
September 2021 was the grand return for Team Sunflower's return to in-person events following the restrictions on the live events industry which had been in place since lockdown started in late March 2020.
There was definitely a huge sense of excitement… seeing actual real people! But, at the same time, there were lots of questions:
Did people want to return to in-person events?
Would events feel the same as they did before?
What would we as an industry need to do differently?
Lastly, would there still be a place for virtual events?
To answer the first, there was definitely a strong desire to return to 'real life' events, from events industry professionals, to our clients and their attendees. After 18 months of lockdowns, 'rules of six' and what became known as 'Zoom fatigue', you could feel how much people wanted it.
However, with Covid still having a massive impact on our lives, there was no way that it could be the same as it was before – even having to refer to an event as either 'virtual' or 'in-person' takes a bit of getting used to! They are, after all, both 'live' events.
From an organisational point of view, there were many new considerations that needed to be in place. Safe room capacities, the ability for attendees to still be socially distanced, ensuring that indoor spaces were well ventilated, to just name a few.
Considerations also had to be made from a personal point of view for everyone either working on or attending any event: we needed to respect those who wanted to remain socially distant and avoid physical contact, so. Six months on from in-person events returning, people are still considerate of others: "Are we hugging?" is definitely the new "Can you hear me?" – especially with those colleagues we hadn't seen since March 2020.
Is there still a place for virtual events?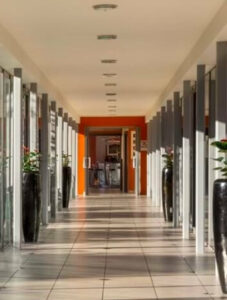 The virtual side of events for companies like us essentially meant we were able to continue working during the various lockdowns, and we will forever be grateful for that. Whilst there won't be as many virtual events as there were over the past two years, there will always be a need and a market for them.
Virtual events have created many opportunities for the industry, and make participation accessible; we can instantly reach a bigger, even global audience, while allowing those who can't or don't want to travel to attend events. It has occasionally been odd starting a virtual event with some people who are up in the middle of the night chatting to others eating their lunch, but we've seen some incredible communities being forged that would otherwise have not been possible, even before Covid.
One client we have worked with for several years has gone almost entirely virtual and plans to stay that way – we have 40 days' worth of online meetings booked in with them this calendar year alone – and they are reaching a far wider, yet still hugely engaged, audience than ever before.
We continue to watch with interest to see if hybrid event options evolve; before Covid they were a 'nice to have' high-tech add-on, but we hope hybrid will become an organic part of in-person events.
If Covid hadn't happened, the world of events wouldn't have been forced to think differently about things. We've had to adapt, evolve and change which can never be a bad thing.