Sunflower Corporation's assisted former corporate lawyer Caroline Flanagan with her very first book launch in 2015. The launch of Babyproof Your Life was held at Library Club in London, and included speeches from Dashana Ubl and Emma Stroud as well as Caroline herself, a book signing and lots of hugs and celebrations!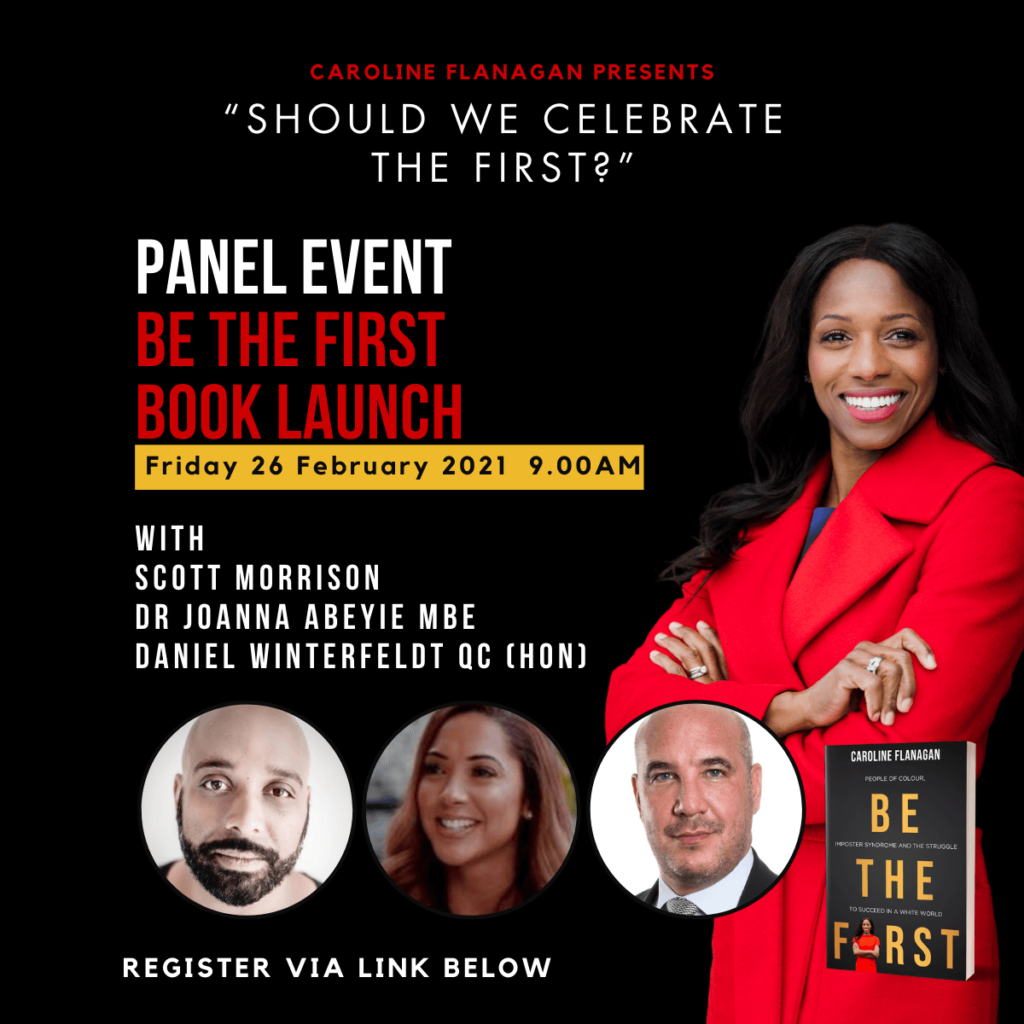 Since then, Sunflower have worked with Caroline on a number of events, from breakfast workshops for women in law to training for international law firms, banks and other global organisations in allyship, diversity and inclusivity.
Caroline's latest book, Be The First, was published during the February 2021 lockdown, so a new, virtual approach was required for the launch. It did mean, however, that a wider geographical net of both speakers and attendees could be spread – an opportunity not to be missed!
Be The First is about Caroline's own experiences of the Imposter Syndrome she's struggled with throughout her career; it aims to help other women and men of colour to succeed in the corporate world.
As the book approached completion Caroline engaged Sunflower once again to ensure the smooth running of the book launch in whatever form that might take!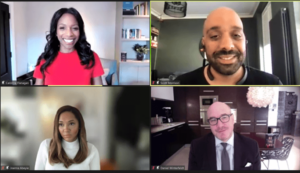 Virtual ended up being the way forward and Sunflower took care of pre-event curation, technical checks and run-throughs. Caroline secured three speakers to join in on a panel event entitled "Should we celebrate the first?"
On the day the Sunflower team were 'onsite' to manage the cross checking of a large guest list and admittance to ensure Caroline had an accurate list for following up.
Hannah managed all the speakers, fielded questions from the audience, kept the timings flowing and monitored the chat, enabling Caroline to enjoy her event, celebrate her success and focus on hosting her fantastic panel.
Guests from as far away as Australia enjoyed the event, which received great feedback.
"A huge thank you to everyone for the part you've played in helping me launch this book with such a bang 🎉
The virtual launch event this morning honestly blew my mind and the response and reactions to it have been incredible."