The Brief: 1 hour motivational team activity for Car Showroom Sales Team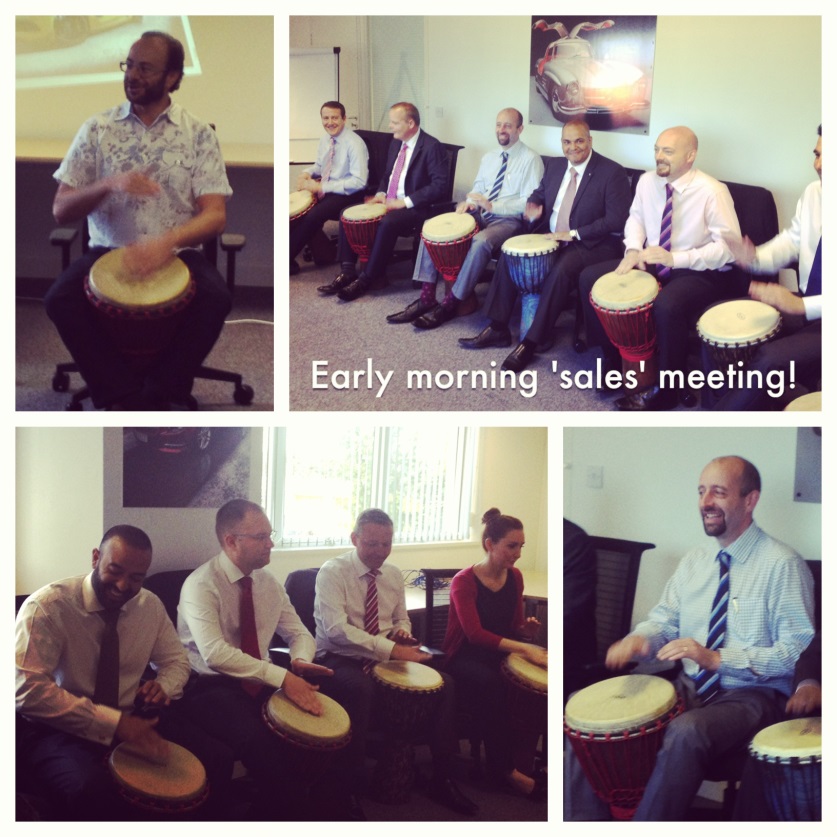 We Proposed: Team Dynamics Session / Rhythm Challenge
The Outcome: The client opted for The Rhythm Challenge – a fun high energy blast on African djembe drums.
The sales team were invited to an early morning meeting to kick start the coming sales period which was going to focus on a new product. Little did they know that they'd be entering the room to the rhythm of our drum facilitator Ailon!
Each delegate got their own drum and throughout the session learnt various techniques involved in djembes. They then worked through some call and answer rhythms before crescendoing to the grand finale!
Great for team bonding & motivation, group drumming is a fun, inclusive, high energy activity that leaves your team on a high!
To be kept up to date on the latest from The Sunflower team watch out for our monthly newsletter launching soon.