One of our regular clients, Movable Ink, was due to run a live client event in May 2020. By late March, it had become clear that 'in-person' events were not going to be viable for the foreseeable future.
This lovely client has become an important factor in Sunflower's success during lockdown, inspiring us to pivot our offering, play to our strengths and get inventive! They were looking for some interactive event ideas, so the Sunflower team put on our thinking hats and did some research.
During lockdown, virtual beer and wine tastings were becoming very popular; through our research we found the fantastic Tasting Quarter, which offered both of these events virtually along with many others, all delivered to a very high standard. After a Zoom call with them, it quickly became clear that they were the right supplier for our client, and we continued to work with them on the brief to ensure our client's event objectives were met.
The Tasting Quarter hosted a fun and informative virtual craft beer tasting for Movable Ink. Guests learned about the history of beer and how to taste different styles of beer from host Ben McFarland, three-time winner of the Craft Beer Writer of the Year award and half of the comedy duo Thinking Drinkers. Six unmarked beers and all the tasting equipment were posted out to attendees in advance, and a fun evening was had by all.
We've since become the official event partner of The Tasting Quarter, using our event organisation, delegate management and expert communications skills to support them with prospective clients.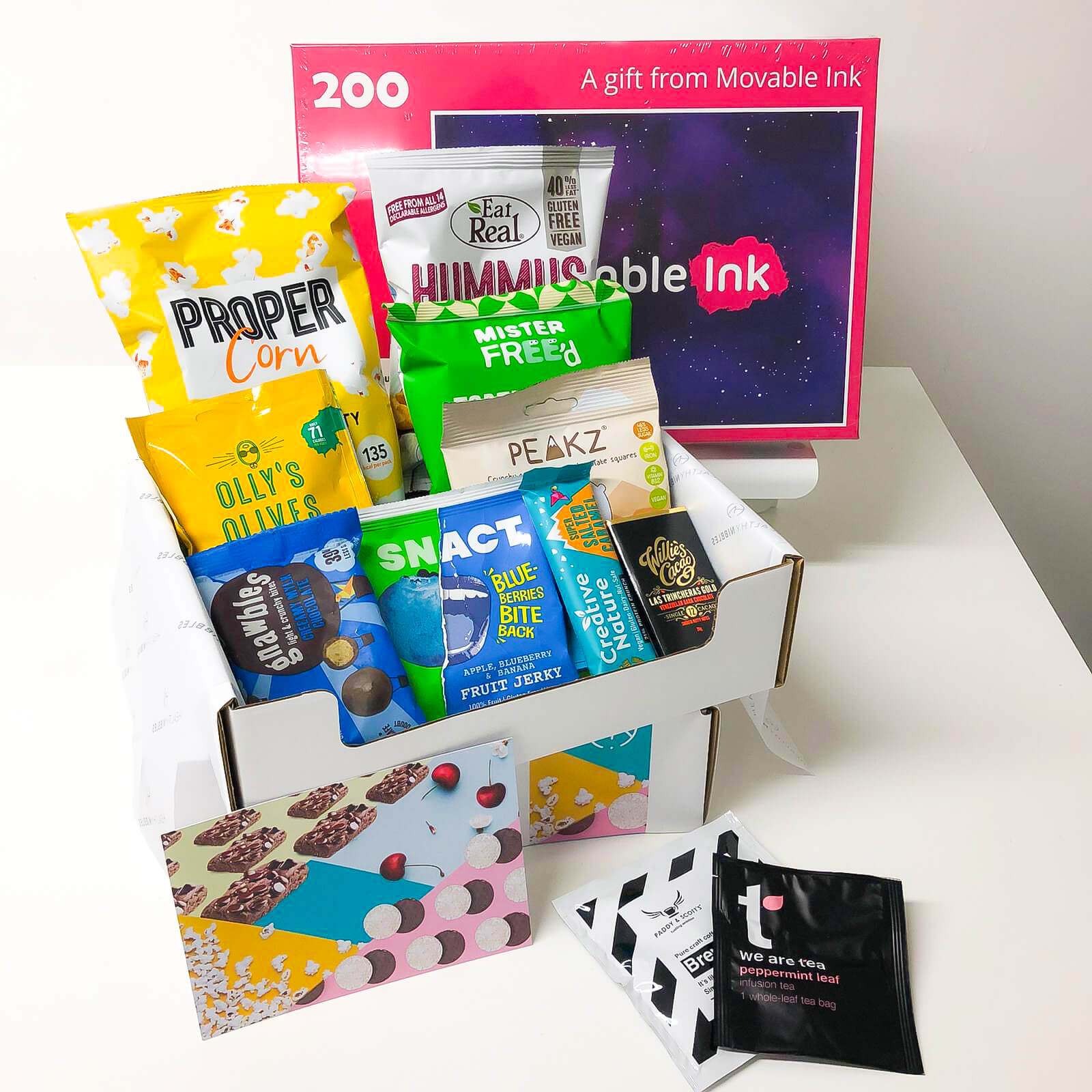 We sourced two other new suppliers for our next venture for Movable Ink, and created a bespoke care package, including a branded 200-piece puzzle and a selection of tasty, but healthy, snacks (pictured here). These were sent out to be enjoyed by clients working at home, and were very well received.
Most recently, another tasty snack pack has been sent out to clients, this time including a few beers. Our awesome new suppliers have been flexible and reliable with the dispatch and delivery of these treats and experiences, in perfect time for an event.
Lockdown has brought us new contacts, great new suppliers, happy customers and the knowledge that we have done our very best for our clients in very difficult circumstances.
Kirsty Fraser of Movable Ink said: "The support you have given our team… has been absolutely amazing, we couldn't have done it without you".