It's nearly December, believe it or not, which means one thing; the Christmas Party season is about to kick off. You saw everyone's favourite Christmas jumpers last year and probably the year before so how do you make your party stand out?
Read on for some of our favourite themes:
ACTIVITY FUN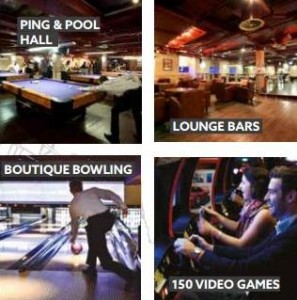 There's nothing like combining some great fun activities, with wining and dining to get everyone in the party mood. With venues offering activities including bowling, dodgems, arcade games, mini golf and karting there's something for every taste.
For all round fun and venues around the country, including London's County Hall, we love the Namco Funscape – if this interests you get in touch and we can arrange your fun night out!
MURDER MYSTERY
Interactive parties for any budding sleuths. There are a whole host of options if you fancy adding a little mystery to your party, from actors who will come to you to participating as a team in theatrically produced evenings. They're a great way to break the ice and you can even do it yourself with a murder mystery set.
CHRISTMAS CRAFT
There's nothing like a homemade Christmas so why not combine that with your Christmas party?
Not only will guests have a great time but they'll have a wonderful souvenir to take home and enjoy for years to come.
Head to Drink Shop Do for activities including making your own Christmas jumpers or pom-pom jingle bell garlands.
COCKTAIL MAKING
If you think nothing says Christmas like a cocktail then what better way to spend an evening than learning how to shake and stir them with the best with a Cocktail Making Masterclass.
Learn from some of the best mixologists all the tricks of the trade and then sit back and enjoy your hard work!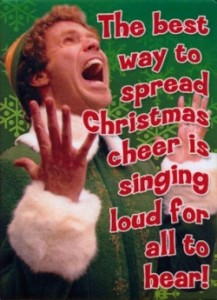 CHRISTMAS KARAOKE
Ok it's a bit cheesy, but if you can't sing at Christmas then when can you? Venues around the country offer private rooms, with food and drink on offer, where you can join your colleagues or friends and blast out all the Christmas favourites.
PRIVATE DINING
If fine dining is more your thing, then why not hire a private room in a restaurant? You may be surprised how many restaurants offer them and it might not be as expensive as you think either, with often just a minimum spend requirement rather than a room hire fee. Just one example is the beautifully tiled private dining room at Gaucho Piccadilly.