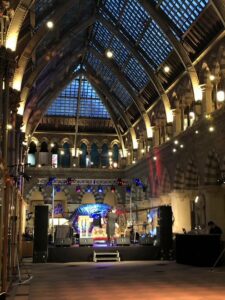 The events industry is brilliantly collaborative. We work with a great team of freelancers to boost our core team on our live events, and sometimes we work with other events agencies to support them.
This was the case when our friend and colleague Lucy Hall (no relation to Hannah!) contacted us early in 2019. Her company, Lucy Claire Events was hosting a weekend offsite for a delegation from Norway. Countless activities, hotels, adventures and networking events were organised for them, culminating in an Edwardian Ball for 450 people at the Oxford University Museum of Natural History – an incredible setting for an event.
Lucy asked the Sunflower Team to take on the event management of the ball, as her team were already handling so many different logistics and she wanted a 'laser focus' on the final, spectacular event of the offsite.
Hannah liaised with the venue, which – being open to the public during the day – had considerable obstacles in the form of timing, deliveries, storage, food preparation, staff areas, staging requirements, health and safety, lighting and security. And this was before you count the 17 different performers involved, from snake charmers and contortionists to stilt-walking dinosaurs and a gramophone DJ.
Performing licences, a drone licence, event insurance and risk assessments (it was our first involving dinosaurs!) were arranged, timings were fine-tuned and the catering was booked.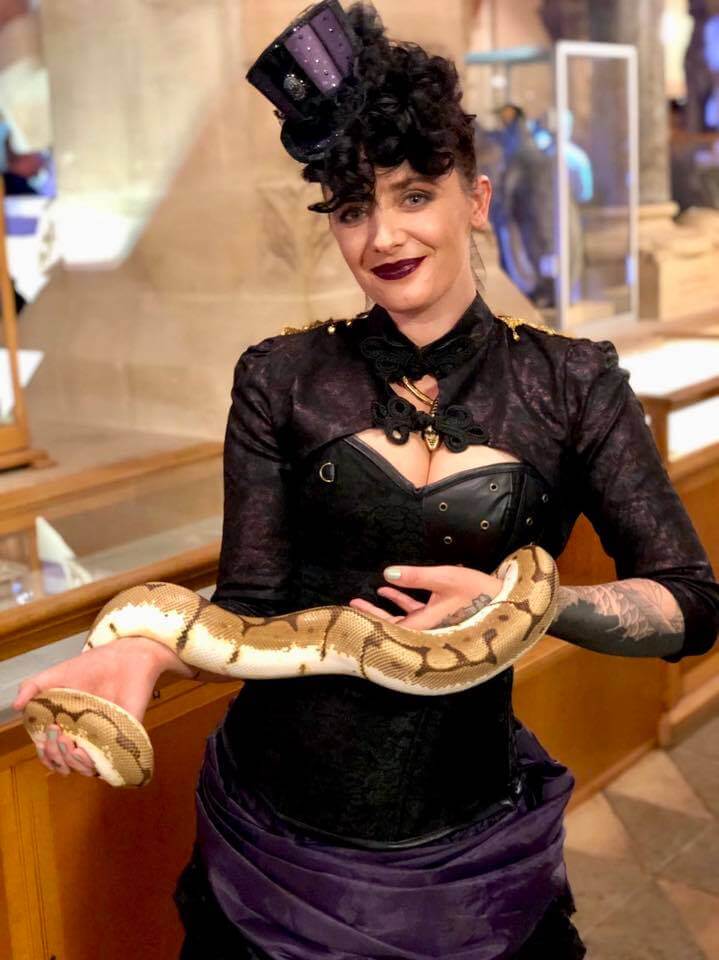 Contingency plans and different scenarios were catered for across the event – we didn't know if the delegates would want to party till dawn (well, until 01:00 when our extended licence expired) or would be exhausted from a day of activities, so we needed to plan for different potential levels of food and beverage consumption and flexible DJ timings. Rain was also forecast, so we planned an alternative for the outside drinks reception, with gazebos at the entrance, as well as taking delivery of 500 ponchos. Keeping a close eye on all weather forecasts, the call was made two hours before kick-off to keep with plan A!
The minute the doors closed to the public it was 'action stations' at the museum for a rapid set-up that included moving a number of the museum's dinosaur exhibits – adrenalin was running high!
As the sunset in Oxford, guests started to arrive, greeted by animatronic dinosaurs. The performers were incredible, adding a fantastical, other-worldly atmosphere to an already impressive venue; guests pulled out the stops with steam-punk-style Edwardian costumes and did full justice to the entertainment and catering. An Edwardian photo booth and themed chill-out area with chaise longues and steamer trunks laden with vintage board games kept the guests busy too.
See also Lucy's write up of the wider event: https://lucyclaireevents.com/case-studies/corporate-events/an-english-adventure-to-the-uk/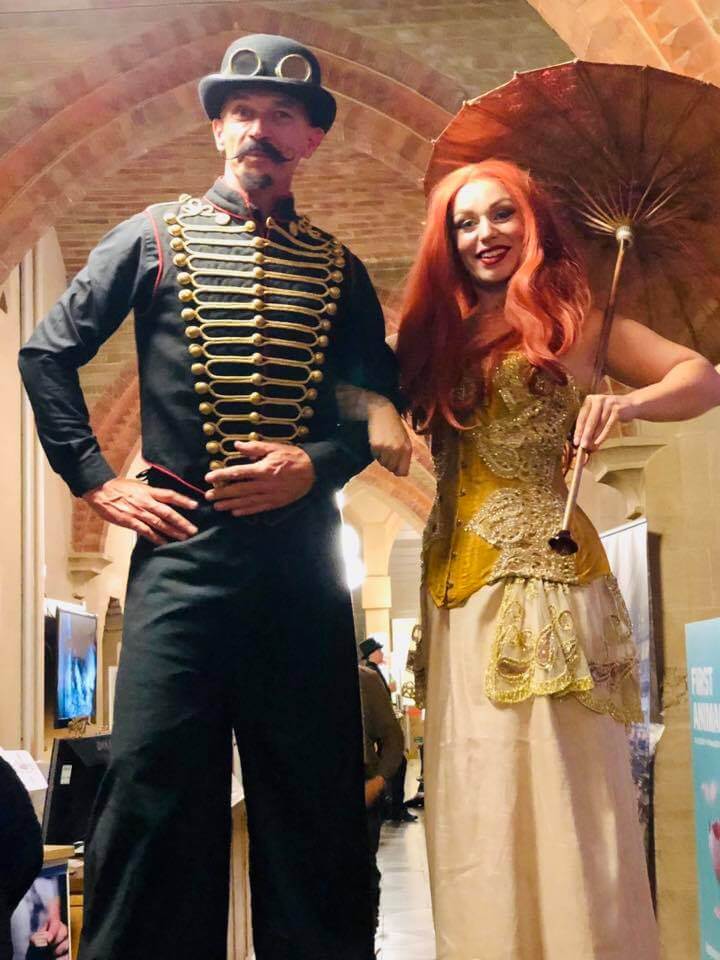 Venue: Oxford University Museum of Natural History @morethanadodo
Client: Lucy Claire Events @lucyclaireevents
Event: Edwardian Ball for 450pax
Caterers: Lamb Catering @lambcatering
Staging, Light & Sound production: RJCC Events @rjccevents
Security: @lethbridgesolutions
Entertainment and performers:
Gramophone DJ @the78dj
DJ @djollieeast
Decadent Times photo booth @decadenttimes
Jonny Strange Sideshow @johnny_strange
Arielle Firecracker @ariellefirecracker
Danielle Whitehead @daniellemariewhitehead
Dion Kubicki @dion_kubicki
Eve Elle @eve_elle
Natalie Good @nataliegoodofficial
Nula Hula (Hoops) @nula_hula
Close Act (animatronic dinosaurs and some of the stilt walkers) @closeact